Space pirate Orlaugur, "Red Face"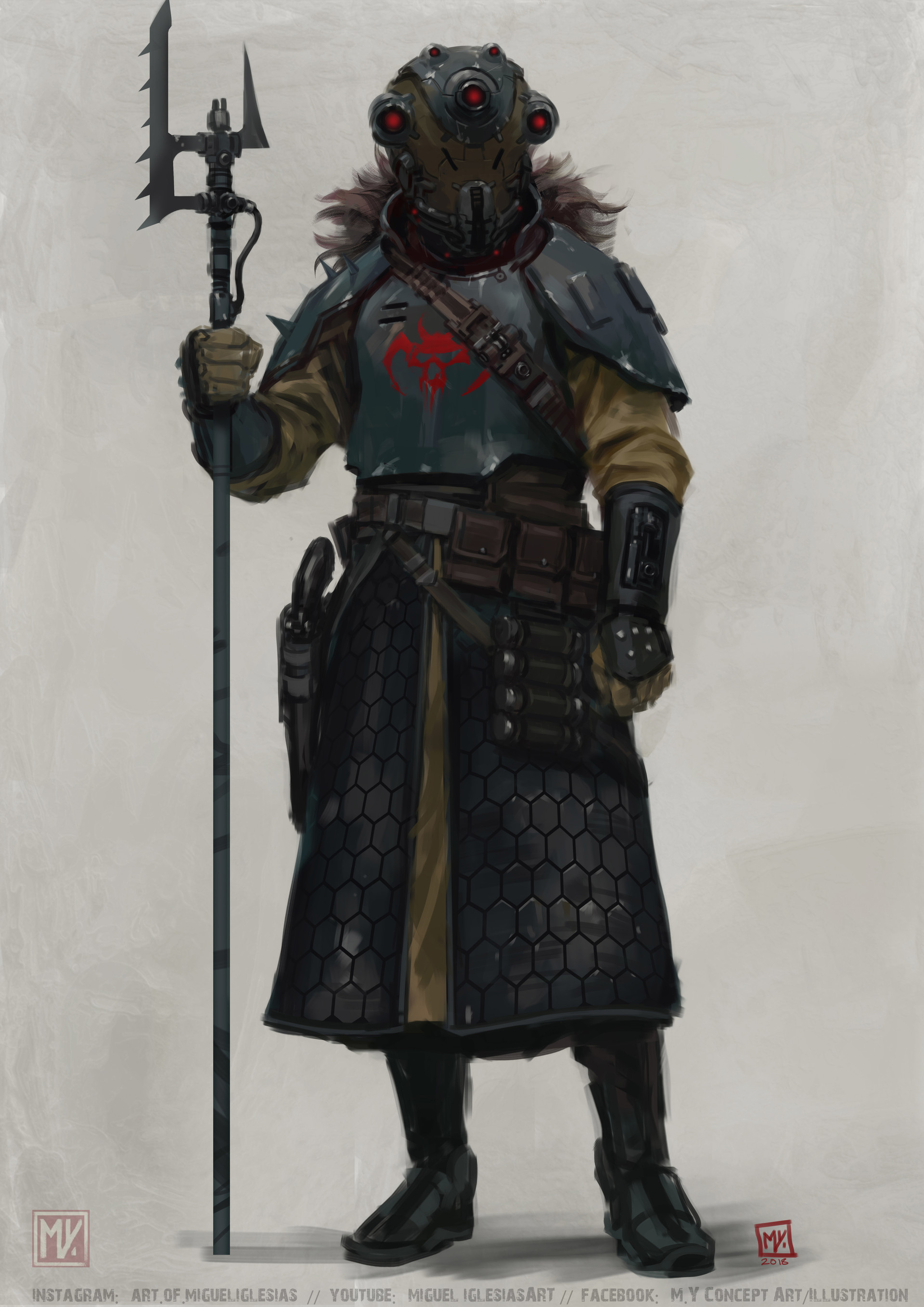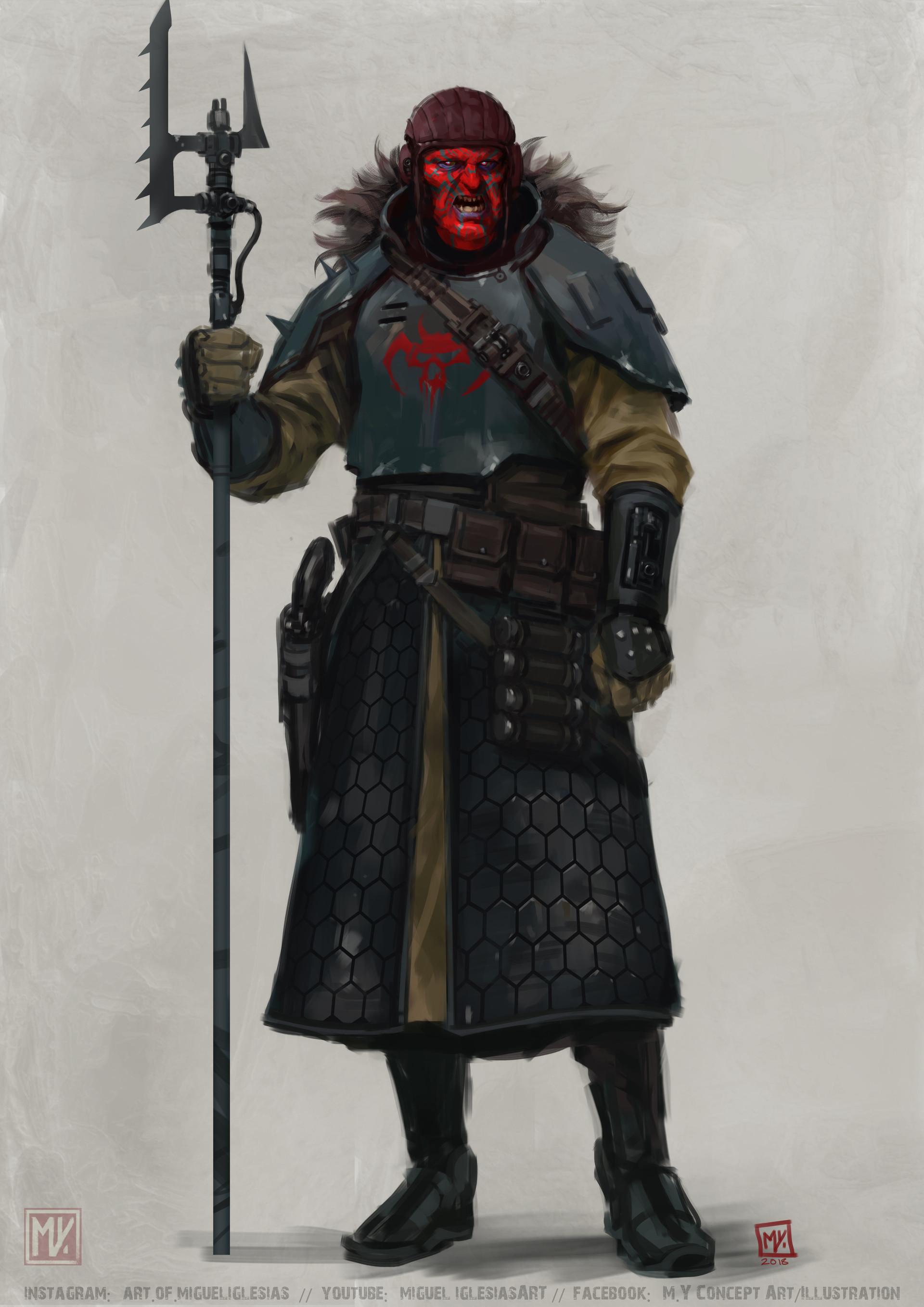 Continuing with my "Character a day" challenge, here is character visually inspired by the Star Wars universe.
This is a personal challenge where I have to create a new character from scratch and without any previous preparation in one single day( 8 hours). The aim of this challenge is to train my mental and creative agility and my hand by creating this character under these limitations and finishing them to a certain level of polish.
I also made a short story you can check on my Facebook page:
https://www.facebook.com/pg/ArtMiguelIglesias
A small teaser of it:
Many assume Orlaugur´s nick name "Red Face" comes from the red pigmentation of his skin, but it´s origin is way more gruesome. Also known as "El Sangriento" by the Empire´s sailors, his nick name makes reference to the fact he likes to skin the faces of his enemies. Brutal, vicious and extremely cruel, it is said that Orlaugur´s soul is so dark that it can turn milk black with one single look of his devilish eyes...